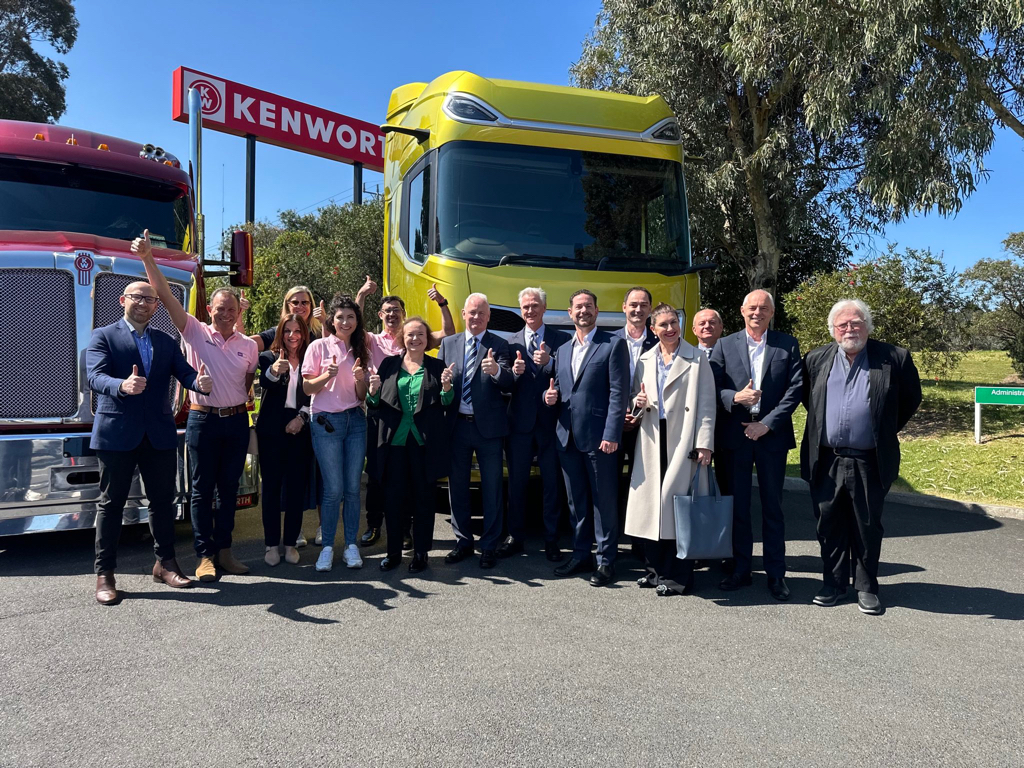 The Australian Government has made changes to the national road vehicle standards to facilitate the supply of safer trucks in Australia, to help reduce road trauma while bolstering freight productivity.
It is estimated the changes will provide a net benefit of over $500 million to the Australian economy.
The Safer Freight Vehicles package includes an increase to the overall width limit from 2.50 to 2.55 metres for new trucks that are fitted with a number of safety features.
These safety features include devices to reduce blind spots, electronic stability control, advanced emergency braking, a lane departure warning system, better reflective markings, and side guards to stop pedestrians and cyclists from being caught up under the rear wheels of trucks.
Trucks fitted with these safety features will save lives and prevent serious injuries to vehicle occupants, cyclists and pedestrians.
Allowing wider trucks on our roads will also reduce the number of road freight trips businesses will need to take, saving them money and lowering their environmental impact.
Additionally, a number of safety devices and sensors will be able to be fitted to trucks without counting towards the width and length measurements.
This includes front and kerb view mirrors to better see around the front-left corner of the vehicle, external parts of camera monitor systems for improved indirect vision, blind spot sensors, and cross-view mirrors to see in front of bonneted vehicles.
This will ensure manufacturers and owners are not disadvantaged by fitting trucks with these road safety technologies.
The overall width limit for buses and trailers won't change, however they will also benefit from more safety devices being excluded from width and length measurements.
While this change will allow manufactures to design and supply these safer trucks in Australia, operators should continue to engage with their registration authority to determine whether road access permits are required.
Changes under the Safer Freight Vehicles package will begin to come into effect from 1 October 2023.
Quotes attributable to Federal Assistant Minister for Infrastructure and Transport Carol Brown:
"This Safer Freight Vehicles package responds to direct calls from industry to increase the width limit of trucks and follows extensive public consultation and feedback.
"These changes will be a real game changer for industry, businesses and other road users, as they will save lives by adopting technology to reduce the likelihood of crashes, while also lowering freight costs and supporting better environmental outcomes.
"Our truckies play a vital role in the Australian economy and our day to day lives, ensuring we can access the food, medicines and other goods we need.
"Today's announcement will mean they can carry out their work more safely and efficiently, so they and those they share the road with can get home safe at the end of each trip."

Quotes attributable to Dan Kneipp, CEO of the Amy Gillett Foundation:

"These safety measures will save lives. We are so glad to see the government taking action to make the roads safer for bike riders and less stressful for truck drivers."

"The Amy Gillett Foundation has worked with many people who have been impacted by the devastating situation of a bike rider going under the wheels of a truck. These crashes are often deadly for bike riders, and have a life-long, traumatic impact on the truck driver."

"Today's announcement builds upon years of work involving the Amy Gillett Foundation and the federal government to improve cyclist safety around trucks. For example, we also deliver truck driver training that puts truckies on a bicycle so they can experience and learn about the risks that bike riders face on our roads."

"Bike riding deaths are preventable. We are grateful to stand alongside Assistant Minister Carol Brown for this announcement and congratulate her for her commitment to saving lives."